The WordPress toolbox you need
Machete is a WordPress plugin that solves common annoyances:
header bloat, tracking codes, maintenance mode…
Our Philosophy
If you really need it, at least make it light

Every single component of Machete is enginereed so it has the lightest possible footprint.
Each file is only loaded if needed. At the left you can see admin code is only loaded when you are in the in the admin panel.
Machete Modules
Lots of great tools, more to come
Testimonials
What people are saying about Machete in the WordPress plugin directory
Total cleaner
This plugin cleans the entire WordPress header. Great plugin.
Great Plugin
There a lot of functions in Machete that I'll review only two: the maintenance mode toggle it's great and the cookies bar is well solved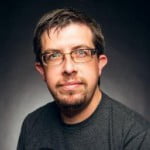 Really Handy Plugin
Testing it on a dev site, works very well.